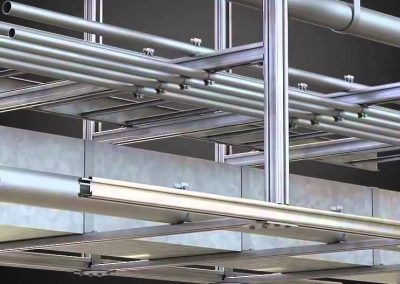 Channel Support System
We offer a full range of cable management system include conduits, cable ladder, cable tray, cable trunking, flex cable tray, Cable basket, cable channel support system, Uni strut channel, junction boxes and floor boxes from the leading Manufacturers Legrand, Unitech, Beico, Cooper B-Line & Eaton.
Our extensive portfolio of Cable tray includes all ranges of cable tray and prefabricated joints and accessories suitable for all type of application. Our brands are from world leading manufactures Legrand, Beico, Cooper and unitech.